If you're looking a wonderful, adventurous family vacation, put Costa Rica at the top of your list. The scenery is stunning, the biodiversity even more stunning, the people are friendly, the prices—including the airfare to get you there—are reasonable, and there's no shortage of adventure activities that the whole family will enjoy. Here are a few of our favorites from a recent trip there.
Exploring Nature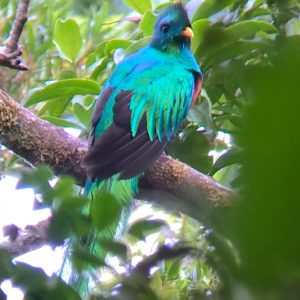 Thanks to a dozen distinct ecosystems, which include coral reefs, rain forests, and cloud forests, Costa Rica is home to about 500,000 species of animals, hundreds of which exist nowhere else on the planet. Because so many of the most beautiful creatures are nearly impossible for an untrained eye to spot, the best way to see them is to hire an experienced nature guide. You can find guides outside the major national parks, but you never know what you're going to get, which is why recommendations from trusted sources—such as Parents@Play–are so important.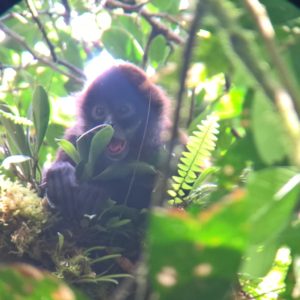 In Manuel Antonio, our sharp-eyed guide was Edgar Avila (newconceptedgaravila09@gmail.com), who pointed out bats, lizards, three types of monkeys, frogs, caterpillars and other insects, sloths, and dozens of amazing trees and plants. In Monteverde, we hired Maikol Cruz (maikolcruz20@gmail.com) to take us bird watching and boy, did he deliver. We saw several Quetzals (which most people never get to see), about 15 other bird species, and a variety of other animals and plants. Both Edgar and Maikol were extremely knowledgeable about the animals, their diets, and their habitats. And their powerful scopes let us see everything in amazing detail.

Flying High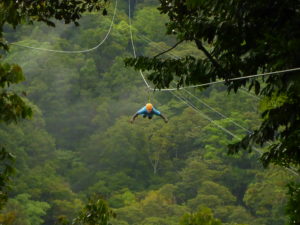 Always on the lookout for physical challenges and adrenaline rushes, we did two zipline tours through the cloud forests of Monteverde. The best was 100% Aventura (http://www.aventuracanopytour.com/), where safety is a top priority, the staff and guides are professional and well-trained, and the ziplines themselves—including one that's 2 kilometers (1.25 miles) long will definitely get your heart pumping. 100% Aventura also offers ATV tours, horseback riding, and hanging bridges.
Getting Wet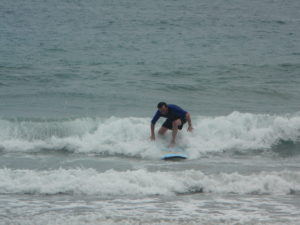 Besides having some of the most beautiful beaches we've ever seen, the Manuel Antonio area is a great place to learn how to surf, and the folks at Manuel Antonio Surf School (http://manuelantoniosurfschool.com/) took good care of us. After a brief but thorough safety talk, we spent 15 minutes or so practicing standing up on the board (which is not nearly as easy as it looks). Then, for the next three hours, we got pounded by the waves, swallowed plenty of sea water, and had a wonderful time.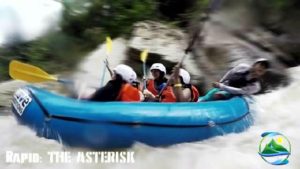 For an even more exhilarating water experience, we did a whitewater rafting tour on the Rio Naranjo with Ronny Mora and Jonathan Mora (https://www.facebook.com/extrememyr), two brothers who were on Costa Rica's national rafting team and have competed internationally. The rapids were mostly 4 and 4+ (which is pretty challenging, even for experienced rafters), but the Moras expert navigation and emphasis on safety eliminated the danger and left us with the excitement.
Getting Around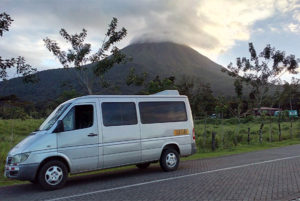 Many of the roads in Costa Rica, are ghastly, so if you can avoid driving, you should. Fortunately, most tour operators will provide transportation to/from your hotel, and taxis are widely available and cheap. For the longer distance trips (140 miles from the airport to Manuel Antonio, 130 miles from Manuel Antonio to Monteverde), we hired a wonderful driver/tourguide, Jose Ugalde from Costa Rica Adventures (http://costarica-family-adventures.com), who was prompt, speaks wonderful English, and is a great source of information and advice.
Pura Vida, as they say in Costa Rica. And enjoy your trip!