Whether you're someone who's made an art of procrastination, or you've just been holding out for the final, final markdowns on all those post-Black Friday super sales, you're all out of time. If you're still at a loss for what to get the children in your life, you can't go wrong with these.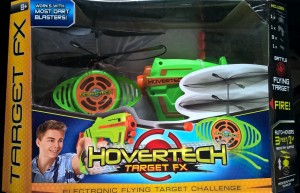 HoverTech Target FX (Blip Toys)
Despite what you see on TV and in the movies, hitting a moving target is incredibly difficult. So as you unbox your new Target FX, you'll also need to unbox a lot of patience. Fortunately, the HoverTech is so much fun that you won't even notice the time. The HoverTech moves up and down and has a floor sensor that keeps it from landing until you've shot it down. Comes with the drone, one charging/docking station, one blaster, and three darts. It's also available in a two-blaster kit. Ages 8+. Under $35. http://bliptoys.com/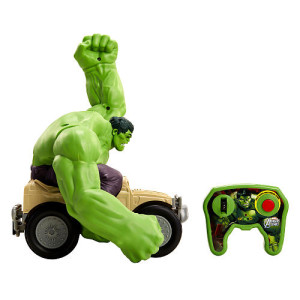 Marvel XPV Remote Control Hulk Smash Vehicle (Jakks Pacific)
One of the coolest remote control toys we've played with, this car features everyone's favorite green rageaholic flipping, spinning, doing wheelies, and more on a HYDRA vehicle. He also yells out 10 phrases (including grunts and growls). Hulk's arms are adjustable and swing, so he can smash everything in sight. They also help him right his car if it falls over so he quickly get back to smashing duty. Nothing else on the road stands a chance. One warning: this is a very loud toy, so if you've got sensitive ears, you may need to leave the playroom. All ages, with adult supervision. Under $60 at your favorite retailer.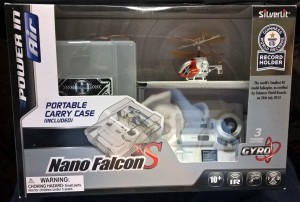 Nano Falcon XS (Silverlit Toys)
The Nano Falcon XS bills itself as the world's smallest remote-controlled helicopter, and it's got the certificate from Guinness World Records to prove it. But that doesn't matter if it's not fun to play with and easy to operate. Fortunately, the Nano delivers on both counts. Like its larger cousins, the Nano flies up, down, right, left, forwards, and backwards. Two things to be aware of: Compared to other RC helicopters you may have flown, this one is a little pokey. But that's not a bad thing if you or your children are new to drones. Second, because of its size, Nano doesn't do well with turbulence, so use it indoors only, and keep it away from open windows, fans, and air-conditioning units. Ages 10+. About $40. http://www.Silverlit.com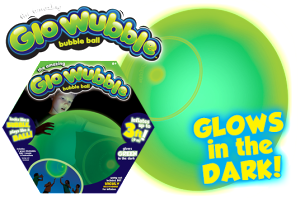 WubbleX and Glo Wubble (Wubble Ball)
If you've ever played with a Wubble, you know how fun these giant ball/bubble/balloons are to smack, kick, and bounce around on. Now the original Wubble has two siblings: WubbleX and Glo Wubble.  Wubble X is essentially a mini-me to the original. The biggest difference is that you inflate your Wubble X with helium instead of air. You still punch and kick Wubble X, but now it also floats around the room as if by magic. The Glo Wubble is simply a glow-in-the-dark Wubble, which means that the fun doesn't have to stop when the sun goes down or the lights go off. Original and Glo Wubbles retail for $19.99 and include a pump. Wubble X retails for $7.99; helium cans are $7.99. All ages, with adult supervision. http://www.wubbleball.com/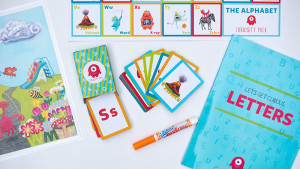 Curiosity Pack (Curiosity Pack)
Although the Curiosity Pack comes in a box, it's definitely an out-of-the-box learning system. Each pack contains age-appropriate learning activities that help kids learn about letters, numbers, science, art, and more. The Packs also give parents some valuable insights into how children learn so they can take an active role in their children's education. Ages 3-10. $35. http://www.curiositypack.com/