When manufacturers stopped making pacifiers that could break apart and a lot of people switched from glass bottles to plastic (BPA-free, of course), we thought the big dangers were gone. Maybe not.
Proving my theory that babies and toddlers are constantly searching for new ways to scare the hell out of their parents, a new study comes out showing that an average of 2,270 children under three are treated in hospital emergency rooms every year for injuries involving pacifiers, bottles and sippy cups (the majority are one-year olds).  According to the study, which looked at ER data for the past 20 years, two thirds of the accidents involved bottles and 86 of the injuries involved falling down. In 14.3% of cases, the culprit was the seemingly harmless sippy cup.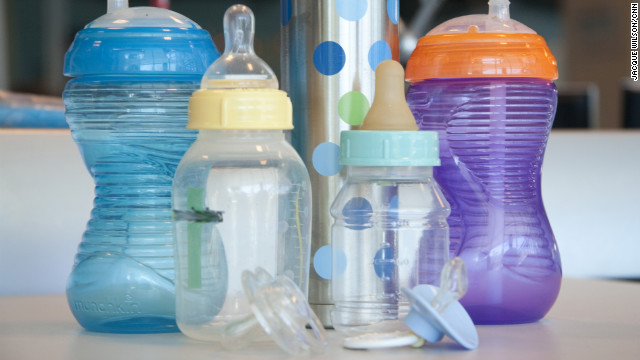 Some of the reported injuries included lacerations to the mouth, cuts and bruises to the lip or tongue and a variety of dental injuries. "Teeth were either knocked out, chipped, pushed back up into the gums or knocked sideways," says Sarah Keim, lead study author and a researcher at the Center for Biobehavioral Health at The Research Institute at Nationwide Children's Hospital in Columbus, Ohio.
The researchers were nice enough to point out that kids–especially those who are just learning to walk–are capable of choking on or cutting themselves on just about everything. So all you can do–short of wrapping the kids in bubble wrap–is to take reasonable precautions. The most reasonable being to not run around the house with anything in the mouth (babies shouldn't have anything in their mouths either).
The study was published in the June 2012 edition of the journal Pediatrics. You can get a few more details here.